Música de Navidad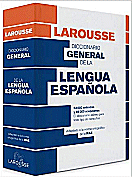 NUEVO DICCIONARIO
Larousse Ilustrado
El de más venta
en hispanoamérica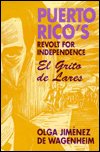 El Grito de Lares
¡Lo mejor; excelente!







Empire and Antislavery:
Spain, Cuba
and Puerto Rico, 1833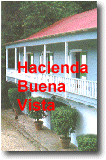 Hacienda Buena Vista:
Life and Work
on a P.R. Hacienda,
1833-1904






"Indispensable" litografía
Adquiérala aquí






¡Vea el especial de hoy!



¡Bienvenidos!

¡Los libros que no deben faltar en toda buena cocina, para preparar ese rico plato criollo!






Música: lo que se oye en Puerto Rico

Lo mejor en CDs, DVDs, VHS

PC y Antivirus premiados

LIBROS : TAÍNOS

LIBROS : DICCIONARIOS Y ENCICLOPEDIAS

LIBROS : BESTSELLERS
LIBROS : GENEALOGÍA Y HERÁLDICA

REVISTAS EN ESPAÑOL
LIBROS CRISTIANOS

LIBROS : VIDAS DE SANTOS
MÚSICA DE NAVIDAD


Libros de historia de Puerto Rico por Fernando Picó
Adquiera las aclamadas obras por el historiador jesuita Fernando Picó.



Libros sobre los Taínos / Books about the Taino Indians


Cocinar cantando -
Anita Gatell de Bagué

A beneficio del Oratorio San Juan Bosco, en Cantera.
Encárguelo llamando al:
(787) 726-1995







Daisy Cooks! Latin Flavors That Will Rock Your World (Hardcover)
by Daisy Martínez

Martínez will introduce all of America to Latin cooking -- her way. In a country where salsa now outsells ketchup, Daisy Martinez is out on a mission to change the way we cook. In her new cookbook, a tie-in to her public television show, Daisy introduces us to the mouthwatering meals of her Latin ancestry -- and not just to the pork, beans, rice, and burritos many people associate with Latino culture. Here are Stuffed Yucca Fritters, Peruvian Minestrone, and Braised Chicken with Figs, to name just a few. By combining the delicious flavor of Latino cultures with ingredients available in any kitchen, Daisy shows us how to "daisy-fy" regular meals and turn them into something extraordinary.



Puerto Rican Cuisine in America: Nuyorican and Bodega Recipes (Paperback)
by Oswald Rivera

Puerto Rican cuisine, with its strong Spanish and African influences, holds a unique position in the world of Caribbean cooking. The food is spicy, hearty, healthy, sensuous, and adventurous. The 240-plus recipes included here range from traditional island dishes and drinks to the latest Nuyorican creations. Fully illustrated, this edition features a new preface by the author.



Gran libro de la cocina navideña Por Marshall Katerin






A Taste of Puerto Rico : Traditional and New Dishes from the Puerto Rican Community Por Yvonne Ortiz



A Taste of Puerto Rico Cookbook Por Angela Spenceley



Gran libro de la cocina navideña Por Marshall Katerin



¿Qué hago hoy de comer? Por Roberto Arturo Ayala







Puerto Rico: La gran cocina del Caribe Editorial de la Universidad de P.R.
Por José Luis Díaz de Villegas



Juntos en la Cocina Por Carmen y Luis Valldejuli



Cocina Criolla: Puerto Rico Por Carmen Aboy Valldejuli



Puerto Rican Cookery Por Carmen y Valldejuli






Cocina Criolla: Puerto Rico UN CLÁSICO PLATOS TÍPICOS
Por Carmen Aboy Valldejuli



Puerto Rican Cuisine in America : Nuyorican and Bodega Recipes
Por Oswald Rivera



The Book of Latin American Cooking Por Elisabeth Lambert Ortiz



Bistro Latino: Home Cooking Fired Up With the Flavors of Latin America


El Libro de Oro de la Cocina Mexicana
Por Lucía Esclalante



Cocina de la Familia / The Family Kitchen: Mexican-American
Por Tausend, Ravago



Cocina tradicional mexicana
Por Blanca Nieto



The Hispanic Cookbook/LA Cocina Hispano-Americana: Traditional & Modern Recipes in English & Spanish Por Nilda Luz Rexach






La cocina dominicana Por María Ramírez de Carias



Cocina cubana Por Raquel Rabade



Cuban Home cooking Por J. Cossio



Caribbean Cuisine Por Holdsworth



La auténtica cocina latinoamericana en los EE.UU. Por Himilce Novas



The Art of South American Cooking Por Felipe Rojas-Lombardi






A Taste of Cuba Por Felipe Rojas



A Taste of Old Cuba Por Maria Josefa Lluria De O'Higgins



Latin Flavors on the Grill Por el Chef Douglas Rodríguez



La buena mesa: cocina latinoamericana Por Novas y Silva



Vegetarian Cuisine - Caribbean Style Por Betty K



Gran libro de la cocina navideña
Por Katerin Marshall


© 1990-2019, PReb : Puerto Rico en breve - PReb.com - Derechos Reservados - All Rights Reserved